End-user benefits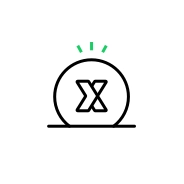 Easy access to blockchain services (link LINE account and DOSI Wallet)
Blockchain services have been difficult for end users to use. For example, they had to create a blockchain wallet and manage the keys separately from the services they use.

However, with the service developed by LINE Blockchain Developers, end users can link the service with DOSI Wallet, a digital asset management wallet, with LINE Login and smoothly use the service. The end user doesn't need to create a blockchain wallet or manage keys. Also, when sending digital assets, even if you don't know the exact wallet address of the other party, you can send the assets with one action if you're friends with them on LINE.

In this way, even end users unfamiliar with blockchain services can experience richer services than they have in the past, without being aware of blockchain.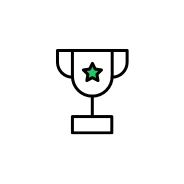 Participate in the LINK rewards program
LINK rewards program is a program that allows end users to earn tokens (vouchers) called "LINK Rewards" that can be converted into LINK, LINE's crypto asset, by using the service.
Unlike conventional point services, LINK has these advantages:
LINK can be exchanged for Japanese yen.
Increasing demand for LINK itself may increase the value of LINK.
By using the "Cryptocurrency Lending Service" of the crypto asset trading service "LINE BITMAX," you can receive lending fees (similar to the interest you get when you deposit money in a bank).
With LINE BITMAX, you can trade LINK as a crypto asset.