End-user benefits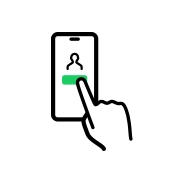 Easy authentication using LINE
Users can log in to web apps and native apps (henceforth referred to as services) using their LINE account.

To create an account and log in to the service, simply tap the "LINE Login" button that appears on the service's screen.

You don't have to remember a new ID and password.