End-user benefits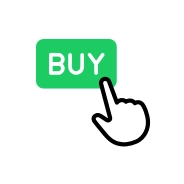 Smooth shopping
Using a smartphone, you can shop easily and smoothly.

At a physical store, you can simply display the code on your smartphone or scan the store code with your smartphone to complete the payment.

If you're an online member store, simply select LINE Pay as the payment method, check the delivery address, complete the order, and wait for the product to be delivered.

To learn more, see A safe and smart payment.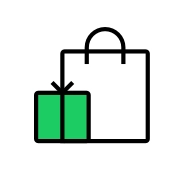 Free yourself from the various stresses of online shopping
LINE Pay can be combined with the Messaging API, LIFF app, and LINE MINI App to free end users from a variety of stresses.

For example, consider the stress faced by end users who want to buy a product.
They have to open their browser again and go to another site to log in or register.
They have to manually enter their name and address.
They have to make sure that the site is secure and then correctly enter their credit card information.

LINE Pay is the perfect solution to free end users from these various stresses and allows them to smoothly purchase products.